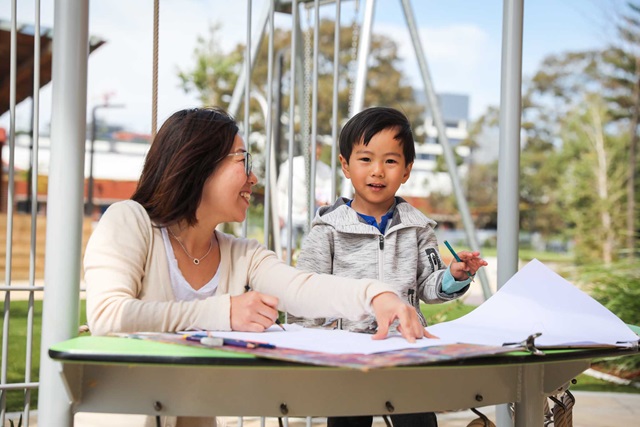 A creative hub and venue run by 107 Projects, an independent, not-for-profit arts organisation.
Reduced services and programs
Due to Covid-19 restrictions 107 Projects is currently running limited programs and events. Visit 107 for updates.
Covid-19 update – reopening information
We're excited to welcome you back.
See the latest updates about our swimming pools, libraries, community centres, customer and neighbourhood service centres and other venues.
3A Joynton Avenue
Zetland 2017
Joynton Avenue Creative Centre
Just minutes from Green Square station, the old Sydney Hospital nurses quarters have found new life as a beautifully restored community space.
Launched in 2018, the centre houses over 25 artists, creative practitioners, organisations and startups. It also supports creative education programs, jewellery making and cultural events.
Joynton Avenue Creative Centre is managed by 107 Projects.