Our commitment to safety online for children and young people
These are the steps we will take to create safe online environments for our interactive programs.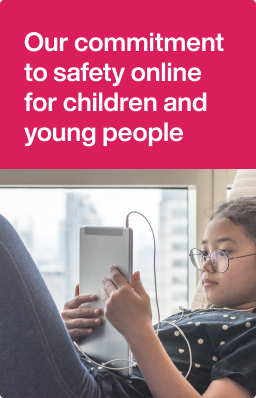 We will
try our best to make sure you can continue to safely access and engage with the City of Sydney and get the most out of our services
make sure to get permission from your parent or caregiver before we talk with you online
always make sure a parent or caregiver and/or other City of Sydney people are copied into everything we send you
only communicate with you about City of Sydney related activities and services (except in some circumstances where a youth worker is counselling a young person aged 12 to17)
get your permission, as well as your parent or caregivers, before we post or share any photos or videos of you
make sure that the right people are told about any concerns you may let us know about
do our best to make sure any information you give to us is protected under privacy laws.
We will not
message you privately or one-on-one (unless we are providing youth services)
message you using a personal account – we will only use approved City of Sydney accounts. If you are unsure or don't recognise the profile or email address, please speak with an adult you trust
post or share pictures or videos of children and young people who participate in our programs on a personal social media profile (we will only use approved City of Sydney profiles)
post or share any inappropriate pictures of children or young people on any profiles
swear, use adult language or talk about anything that is sexual or might seem sexual when communicating with children and young people
bully you or force you to do anything or share anything
encourage you to keep what we talk about, or what you talk about with anyone else, a secret
ask you to meet us anywhere that is not a City of Sydney venue or agreed outdoor location for excursions, school holiday programs or recreation programs
share your information with other people without getting permission from you and your parent or caregiver unless we have to by law – for example if you tell us that someone is trying to harm you
encourage you to visit sites that we think may have viruses or where your information is not protected.
Need help?
If you need help, a public site like those on social media may not be the best way to get in touch with us.
If you have seen something or felt something that concerns you, consider speaking to a City of Sydney employee that you trust face to face, over the phone or by email.
This is the best way for us to let you know the right person to talk to.
Alternatively, please contact our manager – social programs and services.
Kirsten Woodward
Manager – Social Programs and Services