Sydney Lunar Festival associated events program
Join the largest Lunar New Year celebrations outside mainland China.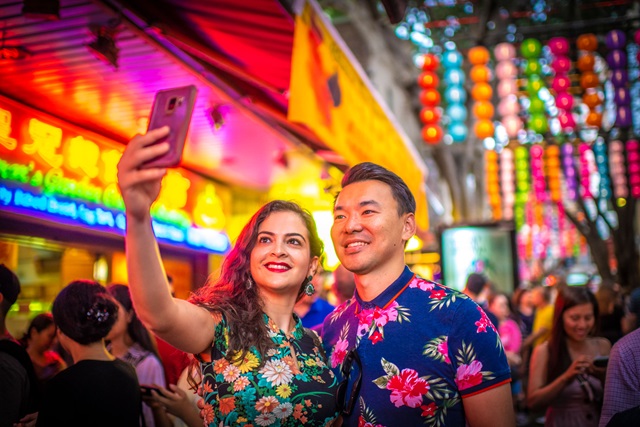 Applications open
We invite restaurants, community groups and local businesses to take part in the 2023 Sydney Lunar Festival.
Previous events have included special dishes and meals at local restaurants, live street performances, artworks and light installations.
To be part of the program your event must:
take place between 21 January and 5 February 2023
celebrate the Year of the Rabbit
be open to the general public.
Now in its 27th year, the festival has become the largest celebration of the Lunar New Year outside Asia.
Apply by 11am Sydney time on Monday 17 October 2022. Events received after this date may still be published and be part of the program but may miss out on marketing opportunities.
Sydney Lunar Festival dates
Celebrations for the Year of the Rabbit take place over 16 days from Saturday 21 January to Sunday 5 February 2023.
How to apply
Complete steps 1, 2 and 3.
Create an account and log in to What's On.
Follow the event listing process and provide all relevant details. If there are some aspects of your event you do not know yet, for example price, please add placeholder information. Details can be changed later. On step 2 of the process please select the Sydney Lunar Festival program.
Once you have entered all the information, click Save for later. Don't send your event for review at this stage. Upon pressing Save for later, we'll be able to see your event details and will have received your information. Your event will appear in your dashboard as a draft and won't be published at this stage.
We'll review your event and let you know if it's OK to be included in the Sydney Lunar Festival program.
Once you hear from us, you can check all the key details about your event and send your event for review in the What's On dashboard. Your event will receive a final check by the What's On team before being published.
We'll incorporate your event into the Sydney Lunar Festival webpage and where appropriate, use the details from your listing to feature on marketing materials about the festival.
If you took part in Sydney Lunar Festival last year and already have a What's On listing for the same event, please update this instead. Once you've made the update to your existing listing, please Save for later as described above.