Haymarket is a unique and distinctive part of Sydney. It has a special urban character that is lively, diverse and ever changing, characterised by dining and shopping, and a popular destination for locals and tourists.
Haymarket has historic links with Chinese culture and community. The growing influence of other Asian cultures and communities adds to an increasing diversity of shops and restaurants throughout the area.
Haymarket precinct news
Stay up-to-date on projects and initiatives in the area.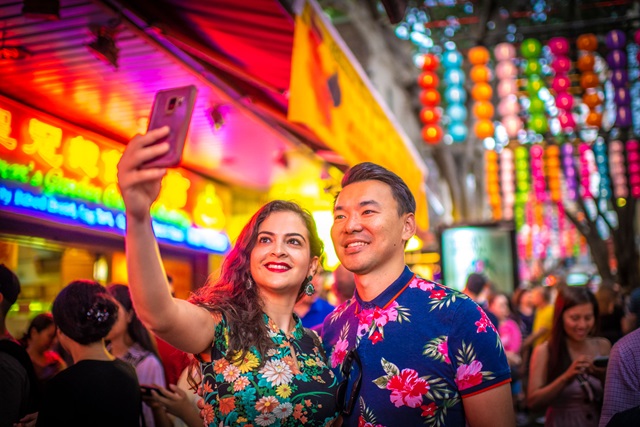 Markets, events and activations
Sydney Lunar Festival is the largest Lunar New Year celebration outside mainland China – with a street festival in Haymarket, daily lion dancing performances, delicious food and over 60 events in January and February.
The famous Friday Night Markets on Dixon Street are one of Sydney's most popular late-night shopping hotspots. Showcasing local designers, delicious Asian street food and unique products.
The restaurants, cafes and bars provide theatre goers at Capitol Theatre, tourists staying in surrounding hotels and backpackers hostels, city residents and workers late-night food and entertainment options. Arts and cultural organisations such as Gallery 4A and the Museum of Chinese in Australia, help define the precinct as a cultural hub.
Look out for our brightly coloured tables and chairs, as Chairs in Squares pops up in Dixon Street this month.
Planning and development
Haymarket is a rapidly changing part of Sydney given the major developments of neighbouring universities, Darling Harbour and potential development at Central Precinct, part of the NSW Government's innovation precinct, Tech Central. Our plans for a new public place at Central, described in the City south public domain plan, are part of our vision for this area.
Our Central Sydney planning strategy identifies areas to the north and south of Haymarket as key areas for employment growth. Changes to planning rules are supporting sensitive development in these areas.
Chinatown is designated a Special Character Area, with planning rules in place to retain and enhance the unique character of the area. The Chinatown public domain plan recommends priority projects, including the Dixon Street upgrade and restoration of the Dixon Street gates.
Business concierge service
Open from 9.30am to 4pm, Monday to Friday.
Sign up to the City of Sydney's business eNewsletter
Be the first to know about our free business events and other business support opportunities.