Emergency preparedness handbook for people living in social housing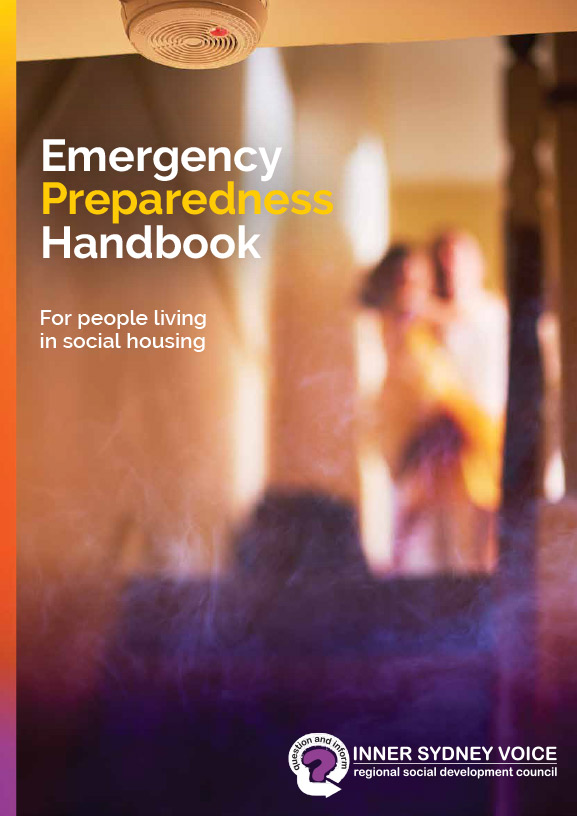 Emergencies happen at any time, and often when we least expect.
Floods, storms, fires and heatwaves can damage your home and force you to leave for a period of time. Such events are disruptive, yet we can reduce the stress and hardship that follows by taking some simple steps now.
Knowing what emergencies could impact you, planning what you will do, getting your home ready, being aware of when something might happen, and looking out for each other are all important things to consider before an emergency happens.
This is your guide to becoming 'emergency prepared'.
This handbook has been developed by Inner Sydney Voice in conjunction with Redfern and Surry Hills Community Resilience committee.
We believe that residents' local knowledge and lived experience of their community should be at the centre of decision making, therefore we have worked closely with the community in the development of this handbook which contains important information on how to prepare for an emergency.
A number of emergency services, government agencies, community organisations and individuals living in social housing have contributed to this handbook, coordinated via the Redfern and Surry Hills Community Resilience Committee.