Computer lab, Green Square Library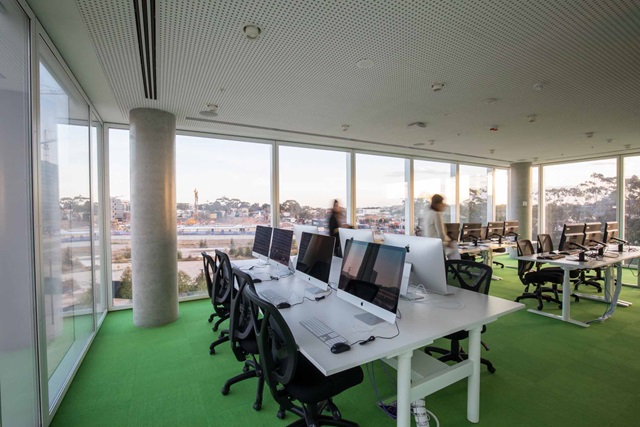 Suitable for meetings, workshops, training or project work with a capacity of 14 students and 1 trainer.
Capacity
14 people – maximum capacity: 14 people for computer training (14 students and 1 trainer)
Used for
Availability
Monday to Wednesday

10am to 6:30pm

Thursday and Friday

10am to 5:30pm

Saturday

10am to 3:30pm

Sunday

Closed

Public holidays

Closed
Make a booking
Sorry, our venues are temporarily closed.
Musical equipment

included

Available for loan with a library card:

key and pad USB MIDI controller
synthesiser
stereo professional headphones

Computers

included

7 PCs and 7 Macs (14 students and 1 trainer)

Mac-based iOS

Microsoft Office 2016, Microsoft Edge, Internet Explorer, Google Chrome and Mozilla Firefox

Skype, live camera installed. Headphones with inbuilt microphone not supplied

All files need to be saved to USB.

Audiovisual equipment

included

LCD screen with blu-ray player, HDMI and VGA input

Microphone

included

1 handheld microphone and 1 lapel microphone

Tables and chairs

included

4 computer desks and 14 chairs.
Accessible toilets

included

Wheelchair access

included

Lift

included
Cost to hire
Concession
Community use
50% discount on standard hire rate
Conditions of hire
Commercial parties who hire City facilities must have $10 million public liability insurance coverage. Individuals and small community groups can apply to be covered under the City's community engagement liability policy.
Before hiring a City of Sydney community venue, we ask that you read and understand the conditions of hire.
Also available to hire at Green Square Library