Green Square
Sydney's oldest industrial heartland is transforming into a vibrant, sustainable and connected community.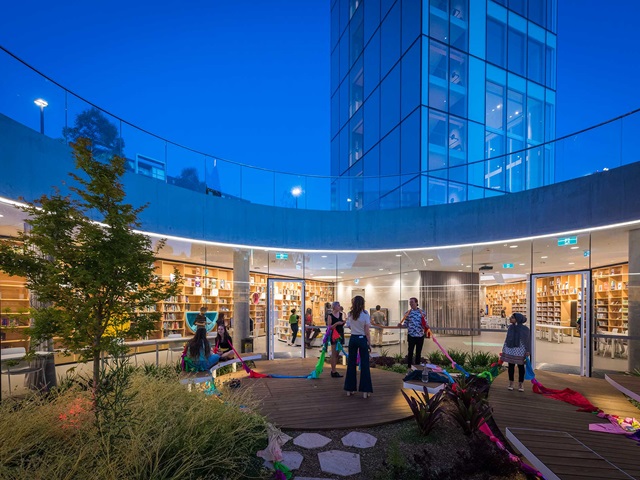 My Place: local community survey
If you live, work or play in the Alexandria, Beaconsfield, Erskineville, Rosebery, Waterloo or Zetland area tell us what's important to you.
Subscribe to our newsletter
Keep in touch with what's happening in Green Square.
Green Square's urban renewal is taking place across Beaconsfield and Zetland, and parts of Rosebery, Alexandria and Waterloo.
We're revitalising the heritage and charm of this inner-city area using innovative and sustainable design to create a great place to live, work and visit.
For the first time in over 100 years, we're designing a new town centre.
The Green Square town centre has a 6 Star Green Star - Communities rating from the Green Building Council of Australia, the highest possible rating.
Close to the airport and city centre, Green Square is connected by rail, bus and cycleway.
Green Square has a rich past and an exciting future.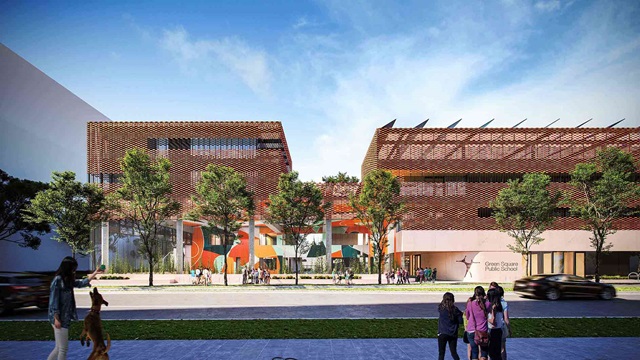 New primary school and community spaces
The NSW Government is building a new primary school and community spaces in Green Square on the old Royal South Sydney Hospital site on Joynton Avenue. The project is jointly funded by the NSW Government and the City of Sydney.
The new primary school will provide fit-for-purpose learning spaces and include additional facilities designed for both school and community use.
The ground floor is designed to foster connection with the broader community, surrounding parks and community facilities. It includes dedicated multipurpose community spaces and areas for the broader community at night and on weekends.
You can contact School Infrastructure NSW for any queries on the project.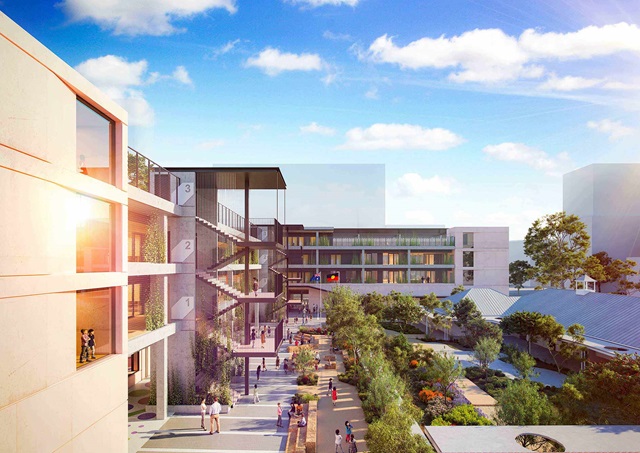 Our developments
We have committed $540 million to create world-class community facilities including an innovative new library and plaza, an aquatic centre, many parks and playgrounds, a childcare centre and a creative hub.
We're also ensuring important infrastructure like stormwater drains, roads, footpaths and a transport corridor for future light rail are in place.
We're working closely with private developers to ensure growth and development is sustainable, innovative and respects the character of our existing neighbourhoods.
Construction and you
Green Square is one of Australia's fastest growing neighbourhoods with over 30,000 new residential dwellings expected by 2030.
Right now, much of the construction work is concentrated in or near the town centre.
The City has developed an easy to use interactive construction map of the town centre. It gives you access to information about what the City and private developers are building in the town centre and who to contact if you have a construction concern or question.
What's On in Green Square
Go by bicycle to get where you want to go quickly and easily