Community languages collection
Our library network has collections in a number of different languages.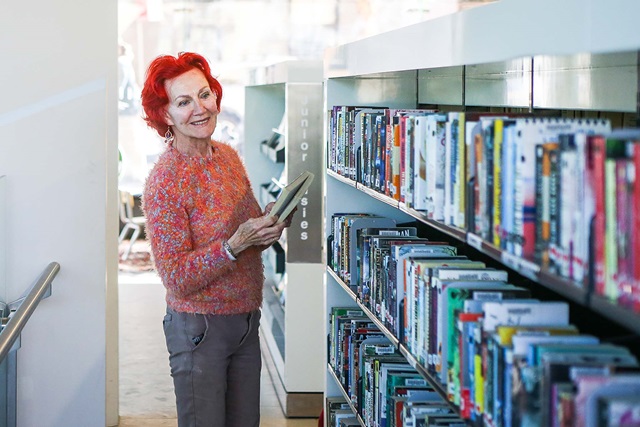 Reading in your language
Our local area has one of the most diverse populations in Australia.
Almost half of our residents were born overseas and about 30% speak a language other than English.
After English, the most common language spoken at home is Chinese, followed by Thai, Indonesian, Spanish and Korean.
Our library network has collections in these languages:
Chinese | 中文
Indonesian | Bahasa Indonesia
Japanese | 日本語
Korean | 한국어
Russian | Pусский
Thai | ไทย
Vietnamese | Tiếng Việt
You will also find extensive online collections as well. Dragonsource is a Chinese language database 龙源电子期刊 with over 2,000 titles.
Press Reader gives library members access to over 3,000 local, regional and international newspapers and magazines from more than 100 countries in over 60 languages.
Libby gives library members access to over 4000 magazines from around the world in over 20 languages, including Chinese.
Indyreads gives library members access to a range of ebooks and eaudiobooks in Chinese, French, Italian, Portuguese, Romanian, Russian, Spanish and Vietnamese
If we don't have books in your language, we can request them from another library anywhere in Australia.
Learning a new language
Our community language collections have resources for people learning new languages, including a wide range of books as well as CDs, and language kits in more than 30 different languages.
We have resources available to help people learning English too.
Search the catalogue for language kits to borrow.
Learn a language online with Mango Languages.
Find collections in your language
French magazines
German magazines
Italian magazines
Japanese books
Japanese magazines
Japanese DVDs and CDs
Korean books
Korean magazines
Korean DVDs and CDs
Bilingual Chinese junior books
Bilingual Indonesian junior books
Bilingual Thai junior books
Bilingual Vietnamese junior books
Chinese books
Chinese DVDs and CDs
Indonesian books
Indonesian DVDs and CDs
Thai books
Thai DVDs and CDs
Vietnamese books
Vietnamese DVDs and CDs
Bilingual Chinese junior books

Chinese books
Chinese magazines
Chinese DVDs and CDs
French magazines
German magazines
Russian books
Russian magazines
Russian DVDs and CDs
Bilingual Chinese junior books
Chinese books
Chinese magazines
Chinese DVDs and CDs
Bilingual Russian junior books
Chinese books
Chinese magazines
Chinese DVDs and CDs
Russian books
Russian magazines
Russian DVDs and CDs