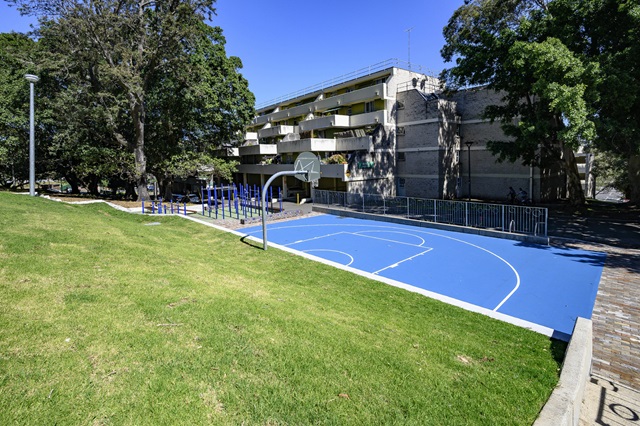 This large neighbourhood park contains a partially enclosed playground with an adjacent basketball practice area, outdoor fitness equipment and a nearby sports oval and skate park.
Elizabeth Street
Corner McEvoy Street
Waterloo 2017
Public toilets

included

Dog off-leash

included

At all times.
Prohibited areas: playground, oval, courts and skate park.

Exercise equipment

included

Outdoor fitness equipment and furniture, including bars, poles and benches.
Fitness area has bike racks and water bubblers.

Skate park

included

920sqm full street-style skate plaza.
Blocks, ledges, banked ledges, manual pads, stairs, rails, flat bar, fly-out, corner bank, steep wall and mini-ramp.
Suits every ability of plaza-style skating, scooting and BMX riding.