Customer service centres
Our customer and neighbourhood service centres provide many services and can follow up on City of Sydney matters on your behalf.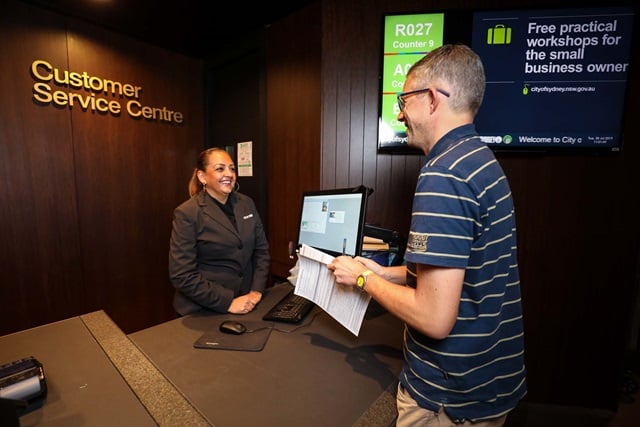 Temporary closure
Glebe Customer Service Centre will temporarily close from Thursday 11 August 2022 for air-conditioning upgrades as well as floor levelling repairs and interior painting.
The works will take around 3 to 4 weeks to complete. We'll keep you updated on progress, with reopening expected in mid-September.