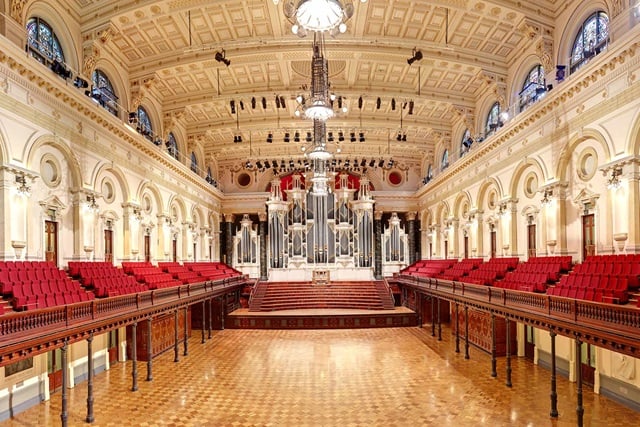 The largest and most ornate late 19th century civic building in Australia is renowned for its high Victorian interiors and rich decoration.
Venue tour

included

Toilets

included

Wifi

included

Close to transport

included
Accessible toilets

included

Hearing support system

included

Wheelchair access

included

Wheelchair access and vehicle drop-off and pick-up from Druitt Street. An intercom is located at the door to gain access. Signs are located around the building perimeter.
What's On
What's On

Shamray performs Rachmaninov



Rachmaninov's Third Piano Concerto is a torrent of emotion, melody and colour and demands a truly virtuosic performance



Sydney Town Hall

What's On

Adès, Illean & Debussy



Conductor Finnegan Downie Dear takes us on a voyage through starlight and salt spray



Sydney Town Hall
A well-known landmark on George Street
Sydney Town Hall has been a major landmark in the heart of the city for over 130 years, with its steps possibly Sydney's best-used rendezvous point. Today it is a workplace, hireable venue and a seat of local government.
The town hall was built in the 1880s on the site of an old cemetery from local Sydney sandstone.