A guide to Council decision-making
There are different ways to participate in Council decision-making. This guide explains the types of activities we use to enable direct participation and how you can get involved.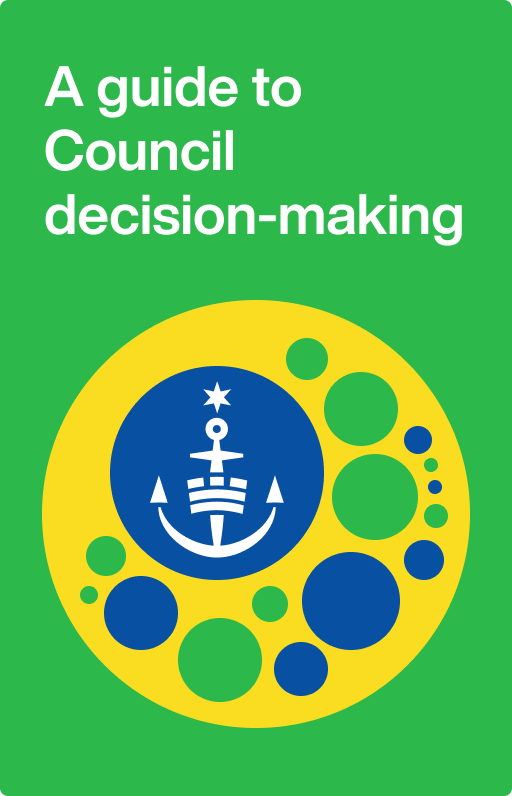 City of Sydney
GPO Box 1591

Sydney 2001
About the City of Sydney
Australia has 3 levels of government: federal, state and local councils.
The City of Sydney is a local council responsible for a range of facilities and services in our designated area. These services include rates, roads, waste and recycling services, cycleways, greening, health and safety services, business permits, community services, planning controls, building regulations, compliance (including rangers, animal management and parking), recreation (including parks and sport facilities) and culture (including libraries and festivals).
Council responsibilities in NSW are set out in the Local Government Act 1993 and the City of Sydney Act 1988.
The City of Sydney's vision is set out in
Sustainable Sydney 2030–2050 Continuing the Vision
and our priorities for its implementation are set out in our
community strategic plan
.
The City of Sydney Council is made up of 10 elected councillors and City of Sydney employees. We employ around 1,900 people across a diverse range of areas and occupations.
How Council makes decisions
At the City of Sydney, issues are discussed and considered at Council committee meetings where members of the public can speak to the decision before Council. Then a formal decision is made at a Council meeting the following week. Council can also delegate certain decisions to the Lord Mayor or CEO.
We're committed to consulting our diverse communities on important decisions. We seek input from local communities when we develop projects, strategies and plans. Our communities rely on us to represent their collective interests and to facilitate their participation in decision making.
Activities and how you can participate
Access support
If you are Deaf, hard of hearing or a person with complex communication needs, you can contact us through the National Relay Service. You will need to provide our phone number 02 9265 9333.
If you need an interpreter, you can contact us through the Translating and Interpreting Service on 131 450. You will need to provide our phone number 02 9265 9333.
If you would like Auslan or language interpreting during a workshop, meeting, or drop-in session, you can contact us to request this service. Email [email protected] or call 02 9265 9333.