2021 election
The next election for the City of Sydney Council will be held on Saturday 4 September 2021.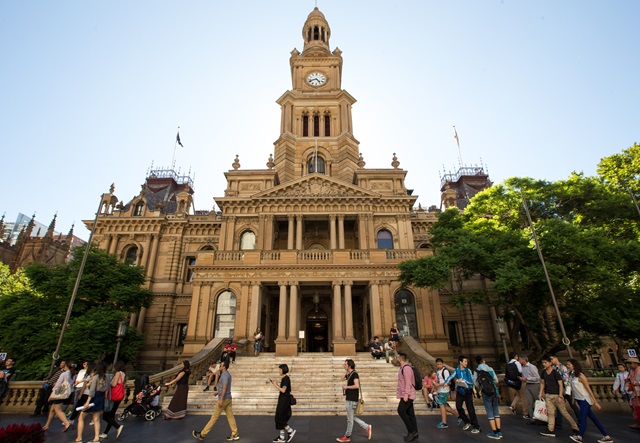 In response to the Covid-19 pandemic, the NSW Government postponed the 2020 Local Government elections for 12 months.
The next election for the City of Sydney Council will be held on Saturday 4 September 2021.
Local government elections in NSW are held every 4 years.
Yet due to the 2020 election being postponed by a year, the current Council will remain for a 5-year term and the new Council that is elected at the 2021 election will serve for a 3-year term.
Check if you can vote
If you're a resident in the City of Sydney local area you can check if your enrolment details are up to date with the Australian Electoral Commission. You must enter your details exactly as they appear on the electoral roll. The City does not hold electoral information for local residents.
If you're not a resident, you may be entitled to vote if you own, occupy or lease property in the local area as a corporation, business or individual. Check your eligibility.
How to become a councillor
Have you ever thought of becoming a councillor? Bring your skills, influence, knowledge and experience to participate in policy decisions on behalf of your local government area.
The Office of Local Government provides information on being a councillor.
The NSW Electoral Commission provides information about becoming a candidate for the 2021 election.
The commission is hosting a series of online candidate information sessions from April to August 2021.
The next webinars will be held on:
Tuesday 27 July, 11am: registration of electoral materials
Monday 9 August, 9am: iVote explained
Thursday 19 August, 11am: early voting and election day voting
Tuesday 31 August, 6pm: candidate workers, scrutineers, counting and results.

Find out more about the sessions, how to register or watch previous webinar recordings.
Keep up to date
The NSW Electoral Commission provides regular updates for voters and candidates including:
key dates
election bulletins
voting before election day
information for candidate and groups
local election employment opportunities
Covid-19 safety measures for this election.
Voting is compulsory
Voting at local government elections is compulsory in Australia.
If you're on the authorised roll and don't vote, the NSW Electroal Commission will send you an apparent failure to vote notice after the election. You can respond to this notice with the reason you didn't vote for consideration by the NSW Electoral Commissioner. If your reason is not accepted, you'll be issued with a penalty notice for $55.