Climate Emergency Response
We've declared that climate change poses a serious risk and should be treated as a national emergency.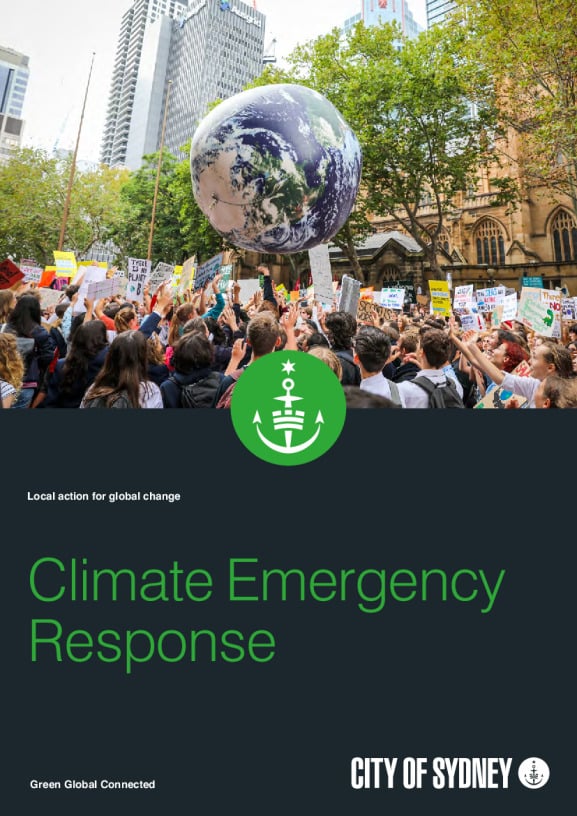 Takeaways
The City of Sydney declared a climate emergency in June 2019, stating that climate change poses a serious risk to the people of Sydney. Our declaration followed a decade in which we took strong and effective action in response to climate change.
As part of our goal to be an environmental leader, we set science-based targets that guided our work to reduce our carbon emissions and make our operations more resilient to climate-related hazards. We also see it as our responsibility to support and empower our communities to reduce their carbon impacts, water use and waste.
This document details our next steps.
We follow the lead of the City of Darebin which is in the northern region of Melbourne, Victoria. The City of Darebin was the first local government in the world to declare a climate emergency, and we acknowledge and thank them for their leadership.