Precinct activation grants
Support for collaborations between businesses, creatives and communities to renew and transform local precincts.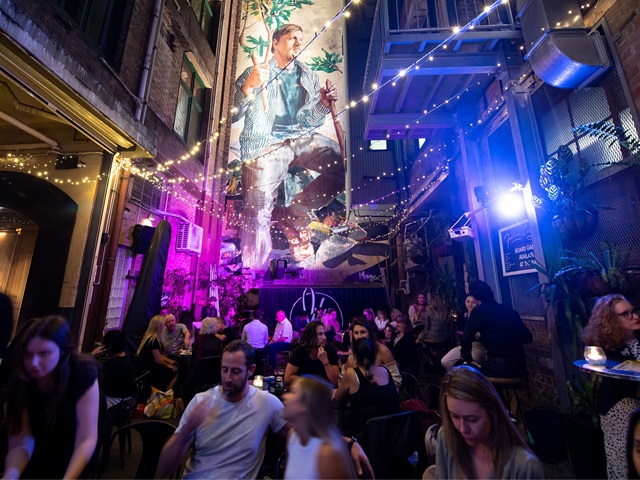 Applications are now closed
Recommendations to Council: 16 May 2022
Help with grants in your language
Need help with information about our grants in other languages?
About this program
This grant encourages collaborative partnerships between businesses, creatives and communities that renew and transform our city centre, local precincts and neighbourhoods.
We are encouraging precinct-based activations in the city centre, Haymarket and inner-city local neighbourhoods.
Precincts can be big or small and are created when local businesses near each other collaborate to activate and enliven their area.
Funding can be used for new initiatives, activations and events, or to strengthen and adapt existing partnerships and programs.
These collaborations in the City of Sydney local area will be designed to activate businesses, public spaces and vacant retail and commercial space with cultural programming.
Funding available
Cash funding in amounts from $100,000 to $300,000 and value-in-kind venue and banner pole hire is available for precinct-based collaborations.
Project timeframe 1 June 2022 to 30 June 2023.
Contact our grants team on 02 9265 9333 or [email protected] to discuss your project and its alignment with precinct activation guidelines.
Before you apply
Read the document below to make sure your application meets our assessment criteria. You'll find information about funding, timing, eligibility and process, which can help you prepare a successful application.
Sign up to our newsletter
Don't miss out on our grants and sponsorship opportunities. Receive all the latest information, grant opening dates and much more.