Ultimo recycling pop-up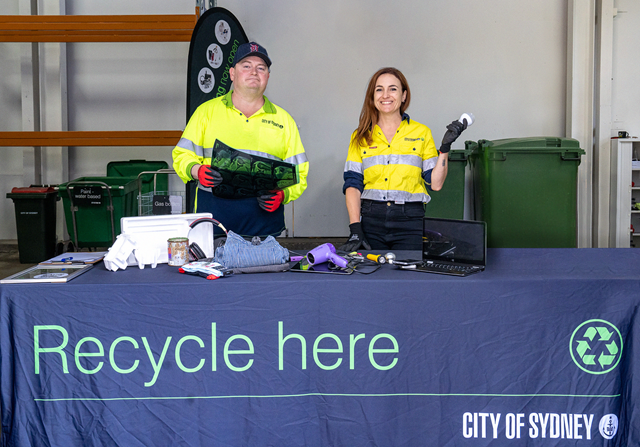 10–16 Bay Street
(near the corner of Bay and Macarthur Streets)
Ultimo 2007
Opening hours
Tuesday

2pm to 7pm

Public holidays

Closed
A free and easy way to recycle tricky household items.
Walk, ride or link up with public transport to drop off tricky household items at our newest recycling hub. There is no access by car and street parking is limited.
Bring small items you can carry that don't belong in your bins at home like polystyrene, small electronics, batteries, clothes in great condition, x-rays and more. Read the full list of items.
Check you're a local resident
We can only accept items from City of Sydney residents. This map shows the City of Sydney boundaries.
Bring identification with proof of your address. You may be asked for this before we can accept your items.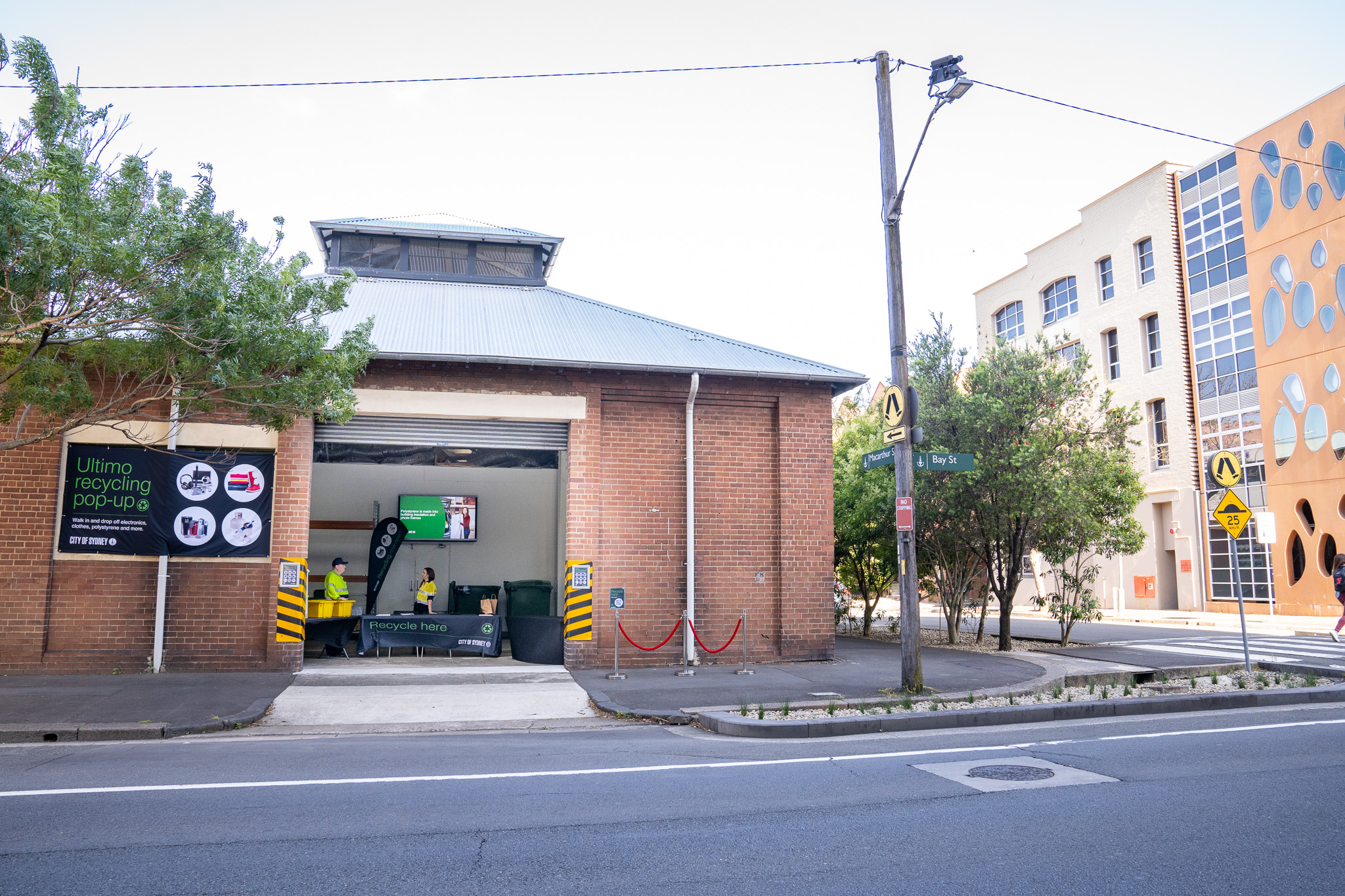 Visit our recycling pop-up during opening hours
We're currently open Tuesdays, 2pm-7pm.
When you arrive, please line up and complete our check-in survey. Wait for our employees to help you unpack and sort your items for recycling. You must take home any items that are not accepted.
If you arrive outside of opening hours, don't leave any items unattended. Items left outside opening hours will be treated as illegal dumping and you may be fined.
❌ What you can't drop off
Spread the word about the Ultimo recycling pop-up
If you're a City of Sydney resident or you manage a building in the area, print this poster in A4 or A3 size and display it in your apartment building or share it with your neighbours.
Where does it all go?
Clothes are donated to Australian charity The Salvation Army and resold in Salvos Stores.
Polystyrene will be recycled into products such as building insulation and photo frames.
Electronics are sorted and broken down into various materials for recycling. Batteries can be recycled into new ones. Mobile phone components can be used to make new technology, reducing the need for mining raw materials.
Light bulbs are crushed and the glass wool can become home insulation.
Gas bottles are inspected for reuse. Rejected bottles are shredded and the metal is recycled. The gas is recovered.
X-rays are harvested for silver, which is recycled and the remaining product is added to road-base bitumen.
Coffee pods are separated for their resources. Coffee grounds are composted. The aluminium casings can be infinitely recycled into new products.
Printer cartridge recycling recovers the plastics, metals, ink and toner. Plastics are separated by type before being refined and metals are sent for smelting. They are then sold as raw materials for manufacturing. Ink is refined, mixed and sold as printing ink.