Hoardings & temporary structure approvals
Request permission to set up tents, marquees, stalls, hoardings, scaffolding and ground anchoring or shoring systems.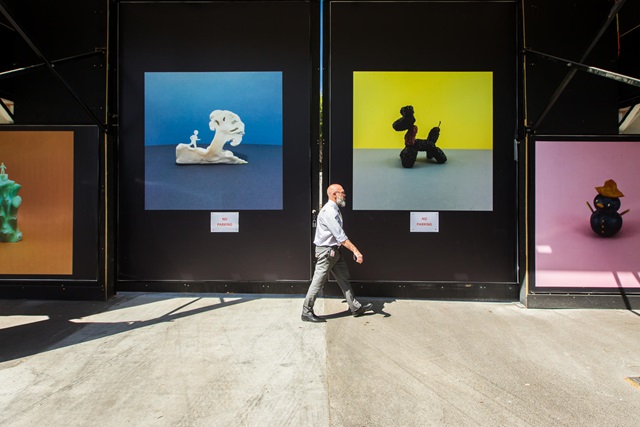 Construction works: End of year exclusion zones
Due to extended retail trading hours, school holidays and increased pedestrian traffic across the City of Sydney local area over the Christmas and New Year period there will be limited construction approvals.

Construction work approvals including crane licences, temporary works permits, road opening permits and hoarding works will be limited from 7 December 2020 to 2 January 2021.
View a map showing the exclusion zones.
All applications submitted will be treated on a case by case basis but are not guaranteed.
Hoardings and scaffolding
For hoardings and scaffolding associated with a development or worksite, approval is required. Approval is also required for shoring and ground anchoring where it supports our roads and footpaths.