Hoardings & temporary structure approvals
Request permission to set up tents, marquees, stalls, hoardings and scaffolding.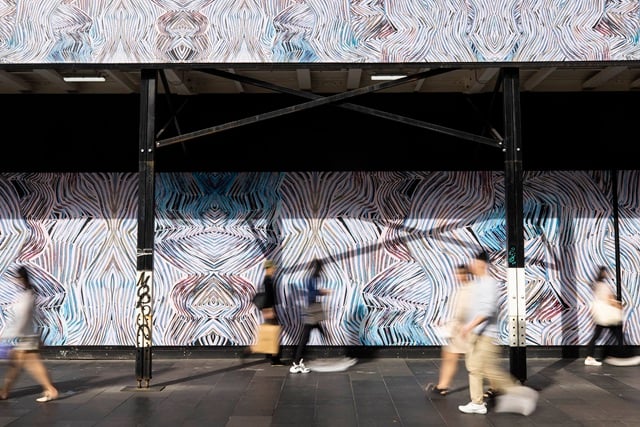 Hoardings and scaffolding
You need to get approval from the City of Sydney before hoardings and scaffolding are set up for a development or worksite.
Creative graphic design options
Technical guidelines and regulation
Download the guidelines for minimum performance standards and specific design criteria for hoardings, scaffolding and cantilevered work platforms. The guidelines have been made under the policy.