Building a safe bike network
Connecting people and destinations with separated cycleways, shared paths and light traffic streets.
Project Status:

In progress

Providing a connected bike network is the most important thing we can do to encourage safe riding in the city centre and surrounding areas.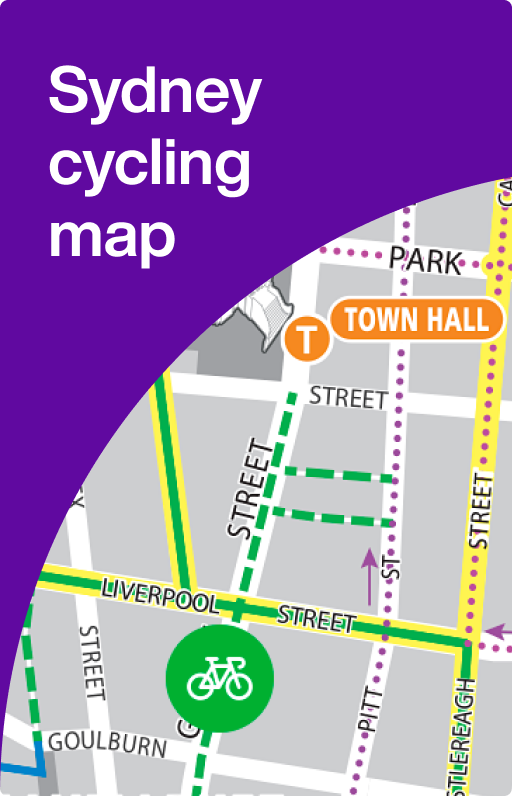 Lists, maps & inventories
Sydney cycling map

Download or order a free copy and discover our network of low traffic streets, cycleways and shared paths.
Published 20 June 2023
Join over 15,000 people who receive our newsletter.
Sign up to hear about cycling projects and events.