Recycle garden organics
Our green lid bin is an easy and free way to recycle your grass clippings, prunings and leaves into compost and mulch.
Project Status:

When you need to do this

Whether you have a small balcony garden or a full backyard, all plants need a bit of maintenance. Gather your garden waste and put it in one of our green lid garden organics bins.
Household Chemical CleanOut - Saturday 14 October
Drop off household chemicals, paint, cleaning products, batteries and more at our next Household Chemical CleanOut, 9am to 3.30pm on Saturday 14 October at Alexandra Canal Depot.
Find out what's accepted
.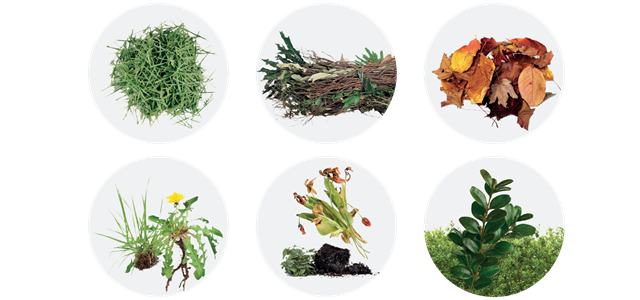 What you need to do
Order your new bin online

This free service is available to all City of Sydney residents. If you live in an apartment building, ask your strata manager if a garden organics bin can be ordered.

Complete this online form to order a free green lid garden organics bin for your home.

Order bin online

Use your green lid bin correctly

We can't take your bin if it contains unacceptable items, if the lid can't close, or there's material outside your bin. If you have excess garden waste it needs to be bundled, tied and booked as a separate pick-up for bulky items.
We'll collect your green lid bin every second week, on the same day as your yellow lid bin. This may be any time from 6am to 6pm.

To find the exact date of your next green lid bin collection, you can search your address in our collection day map. A pop-up window will open. Click on check calendar.
If your apartment building doesn't have a green lid bin
Ask your strata manager if a garden organics bin can be ordered for your building. In the meantime, you can book a free pick-up for garden waste that is bundled and tied together.
Book this under furniture and bulky household items. Branches shouldn't be more than 1m long or 10cm thick. We don't collect tree stumps, logs, trunks, soil or potting mix.
Book a pick-up
If something doesn't go to plan 🙁
Before you start
Consider recycling your garden organics at home by composting or mulching.
If you'd like to learn more about setting up your own compost at home, visit Sydney City Farm and sign up for a workshop.
Where it all goes
Your garden organics are collected and taken to a local processor where they are recycled into mulch, soil conditioners and compost. These products are then sold into the commercial market.