City Art program
Our public art program plays a crucial role in developing opportunities for artists to reflect on contemporary life and present innovative ideas to challenge and delight.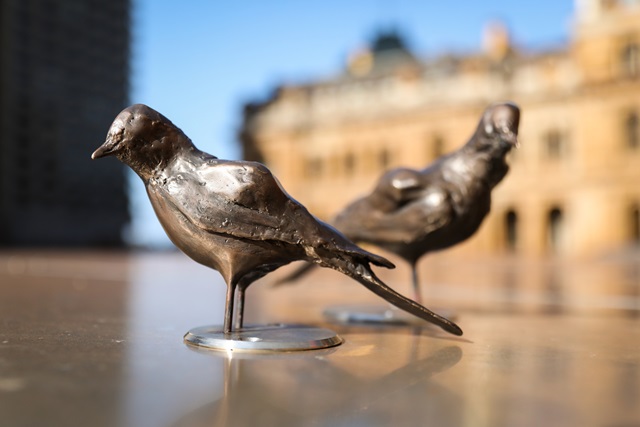 We develop public arts projects and programs that play an important role in investigating, questioning and responding to the spaces of our city and the issues of contemporary life.
These projects and programs are guided by our Public Art Advisory Panel and the public art policy and strategy.
We commission major stand-alone permanent public artworks that are integrated with our capital works projects and temporary public art programs.
City Art includes managing and caring for a collection of over 250 permanent works and a significant conservation program. City Art also looks after plaques and memorials, issues associated with murals and graffiti, and the assessment of public art proposals in private developments during the development application process.
The public art and related programs also creates opportunities for communities to engage with the artworks and celebrate the creative life of Sydney:
Artist opportunities
Sign up to hear about expressions of interest and other creative breaks.