Pools
Sydneysiders love the water and the City of Sydney proudly provides our communities with 6 outstanding aquatic centres.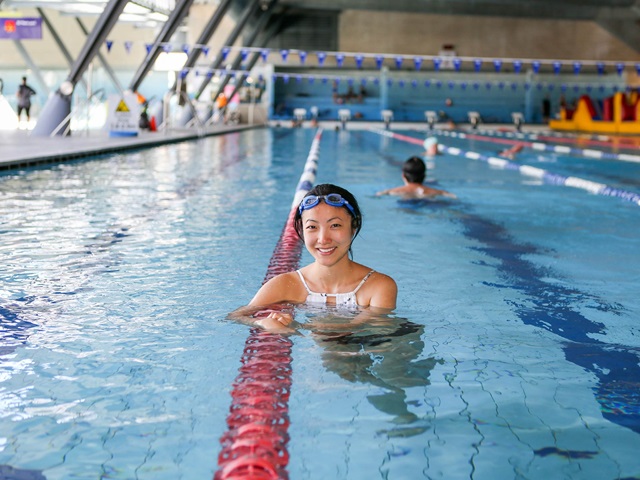 Important information regarding the re-opening of our pools
We're pleased to welcome swimmers back into our pools following the recently announced changes to the NSW Government's public health orders.
All our outdoor swimming pools are now open.
Outdoor pools will stay open until 8pm Monday to Friday.
The fitness centres at Cook + Phillip Park Pool, Gunyama Park Aquatic and Recreation Centre and Victoria Park Pool will be open on Monday 11 October.
The fitness centre at Ian Thorpe Aquatic Centre will reopen on Wednesday 13 October.
Indoor aquatic facilities will reopen for lap swimming, rehabilitation activities, squads and learn to swim classes from Monday 18 October including:
Gunyama Park Aquatic and Recreation Centre – indoor 25m pool and hydrotherapy pool
Ian Thorpe Aquatic Centre – 50m pool
Cook + Phillip Park Pool – 50m pool and hydrotherapy pool
Sun lounging will also return to outdoor pools and change rooms will re-open.
Lap swimming, recreational swimming, lane walking and children's swimming are available at all outdoor pools.
See individual facilities for more information and visit the link below for requirements when visiting our City of Sydney venues.
Covid-19: see our service changes, case locations in our local area and public health advice
Our teams are passionate about seeing people fulfill their fitness goals, are we are excited to get Sydney moving again. We look forward to welcoming the community of Sydney back into our pools.