A City for All: Towards a socially just and resilient Sydney
Our social sustainability policy and action plan 2018–2028.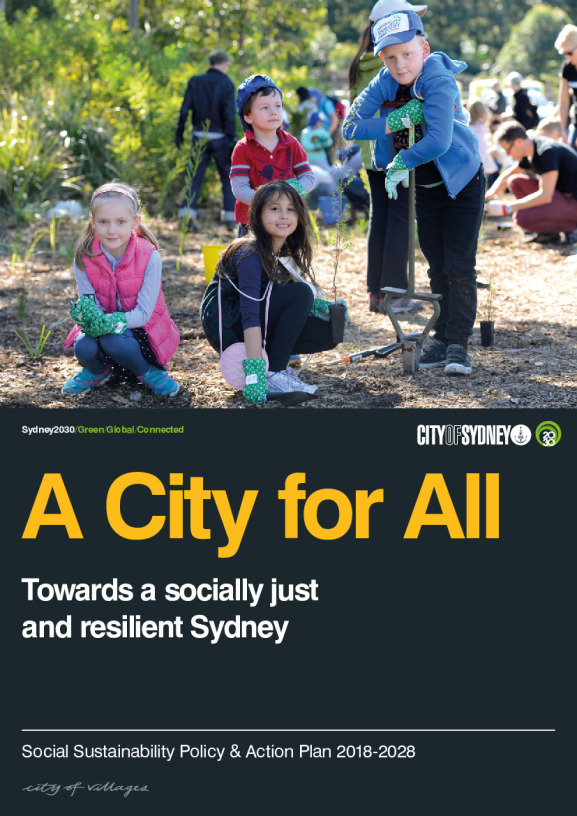 Lauren Flaherty
Strategy Advisor - Social
Takeaways
Our vision for a just and inclusive city, and a socially sustainable Sydney.
Social sustainability is about strengthening our society to improve our individuals and collective wellbeing and resilience.
Cities that make equality and social justice central to their growth are stronger and more resilient, creating opportunities for everyone to thrive. Building a strong, inclusive society is a shared responsibility for governments, business and the wider community.
Our vision
Learn about our social sustainability policy and action plan by exploring our 10 founding principles and our vision for an inclusive, connected, liveable and engaged city.