Place and industry grants
Promotes local neighbourhoods, connects businesses to opportunities, grows skills and knowledge and helps advocate on key issues.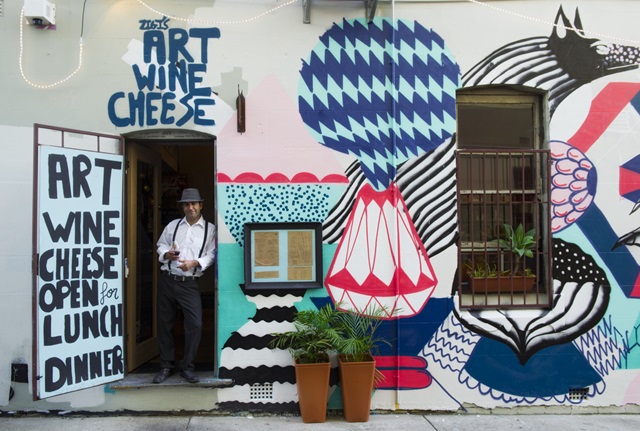 Grants team
We'd like to help you choose the right grant and provide tips for a successful application.
Applications have now closed
Next application round opens 2021. There is 1 grant round a year that opens in February.
This year's grant round
Applications opened: 5 February 2020
Applications closed: 9 March 2020
Project timeframe: 1 August 2020 to 31 July 2021
Recommendations to Council: 29 June 2020
Councillors discuss and assess applications during recommendations to Council.
About this program
Our place and industry grants seek to promote local neighbourhoods, connect businesses to opportunities, grow business skills and knowledge and help businesses to effectively advocate on key issues.
These grants specifically support local economic development initiatives so Sydney businesses can be more productive and competitive in the global marketplace.
Funding available
Funding is available for a 1 or 2-year program. Funding awarded is commensurate with the estimated economic benefits of the project and considered within the total pool of available funds.
We will match cash with:
in-kind contributions such as donated supplies, materials or services
volunteering time such as labour, set up and pack down
meeting time to identify, plan and implement projects
direct cash input to the project through donations or income generated
funds raised through other sources.
Sign up to our newsletter
Don't miss out on our grants and sponsorship opportunities. Receive all the latest information, grant opening dates and much more.
How to apply
Application forms are available once the grant round opens.
We encourage you to speak with us or make an appointment for a one-on-one information session before applying.
Please read our grants and sponsorship guidelines for more information about program outcomes and eligibility.