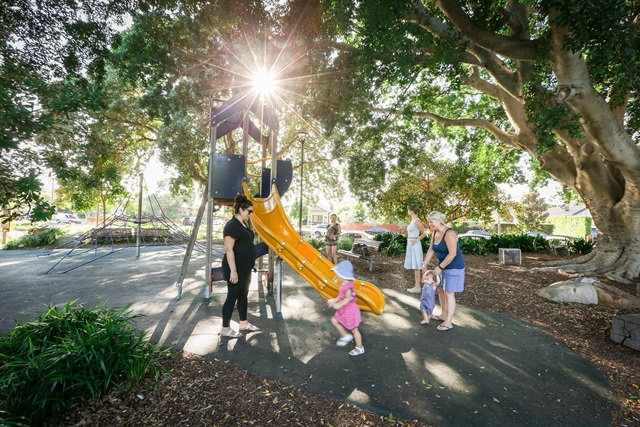 A naturally shaded enclosed playground with equipment suitable for toddlers and young children. A basketball practice area and rebound wall are located nearby.
Some playground areas temporarily closed
We're refurbishing the playground's safety surface and repairing the subsurface. While the works take place we're ensuring public access to at least one section of the playground at all times. Wet weather has impacted the works and we're aiming to have all works completed by the end of April 2021.