Night-time diversification grants
Support new events and activities to help your business attract customers in the evenings.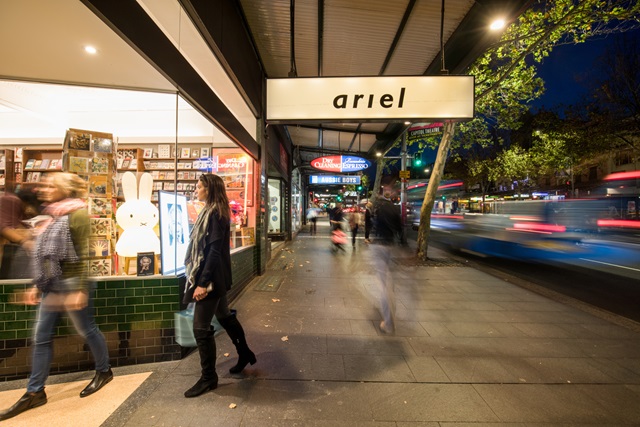 Applications are now closed
Recommendations to Council: 27 June 2022
Help with grants in your language
Need help with information about our grants in other languages?
About this program
This grant program aims to stimulate the city's precincts and the night-time economy.
The program does this by supporting your business to trial new events, activities and initiatives at night (6pm to 6am) to encourage increased variety of night-time business offerings and programmed commercial activities in commercial precincts.
Funds can go towards:
revitalising hospitality venues with new activities at night
later trading premises – for example, opening hours for a book or fashion store extended to 10pm with additional programming such as book readings/fashion talks
businesses offering a regular series of activities or special events – for example, styling sessions for beauty, fashion or design retailers or cooking classes for hospitality businesses
businesses and venues introducing or expanding live music and performance, such as comedy, theatre, poetry, programming
creative producers who wish to work with businesses in their area to curate a program of events or night-time activities
coordinated activities between a group of businesses within a precinct are highly regarded – for example, collaborations between neighbourhood retailers, artisans and service providers to create a series of local events
capital works or capital expenditure associated with night-time activities up to a maximum value of $5,000.
Funding available
Up to $30,000 matched cash funding for programming at night (6pm to 6am) for a 1 or 2-year program.
Applicants must match the funding requested with a financial contribution including hours worked equal to or greater than the funds requested.
Applications requesting the maximum amount available must show how this activity will lead to significant benefit to the night-time economy.
Evening trade opportunities
There is an opportunity for businesses to take advantage of high volumes of people walking by extending their trading hours. The graphs below show the number of people on the street and the number of businesses open on weekdays and Saturdays from 6am to midnight in Newtown and Glebe.