Business innovation program
We're committed to building the capacity and resilience of local retail, tourism, and hospitality businesses. Selected businesses will step up and take their business to the next level.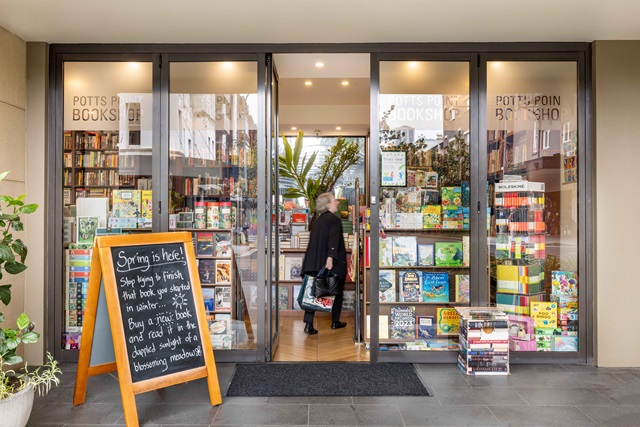 Anitra Morgana
City Business Program Manager
Applications closed
This program is funded by the City of Sydney, presented free and tailored to selected participants.
2023 program dates to be announced.
Adapting business to thrive in disruptive times
The Covid-19 pandemic has had a devastating impact on our local economy with the retail, hospitality and tourism sectors hardest hit by the lockdowns. We want to build the capacity and resilience of local businesses for a stronger future.
In 2019 we launched our first retail innovation program. Over 3 years we funded 55 local retail and hospitality businesses to participate in the intensive 10-week business accelerator program. This year we invite a new group of retail, hospitality and tourism businesses to take the challenge with an expanded program.
Improving the now, innovating tomorrow and challenging the future
Accelerate your business innovation and digital transformation in our free intensive course.
Challenging conditions, new innovations, and a competitive landscape demands fresh thinking to achieve continuous growth in business. In 2023 we're looking for motivated, committed and ambitious local business owners who are ready to take their business to the next level.
Learn from innovation and entrepreneurial leaders and experts. Challenge the way you look at your business. Explore opportunities to embrace some of the latest trends.
If you can commit the time, energy and are eager for support, actionable strategies and business mentoring, apply now. We look forward to supporting the next chapter of your business.
To find out more, please contact the program manager Anitra Morgana at [email protected].
Eligibility
Independent and small-to-medium-sized businesses (less than 200 employees) in retail, food and beverage or tourism sectors. For example, retailers in fashion, furniture, design, art, hair salons, cafes, bars and restaurants, tourism providers or tour operators.
Both bricks and mortar stores and online retail sites are encouraged to apply. For example, online businesses committed to establishing pop up opportunities or bricks and mortar operations in the City of Sydney local area.
Businesses in the City of Sydney local area with a minimum 2 years operating experience, and currently at the growth/scale-up stage.
We'll also be looking for the following:
Focused on the future of your industry and excited about the opportunities ahead.
Searching for innovative tools, information and technology to grow your business.
Bringing consciousness around sustainability practices into your business.
Program details
This program typically takes place over 10 weeks, and includes workshops, group sessions, and tailored one-to-one coaching. In-person sessions will be held at a central Sydney location.
The program graduates will join an alumni network offering peer support as ambassadors for change.