Business innovation program
Ready, set, grow: challenge the way you look at your business – join our free innovation accelerator program to take your business to the next level.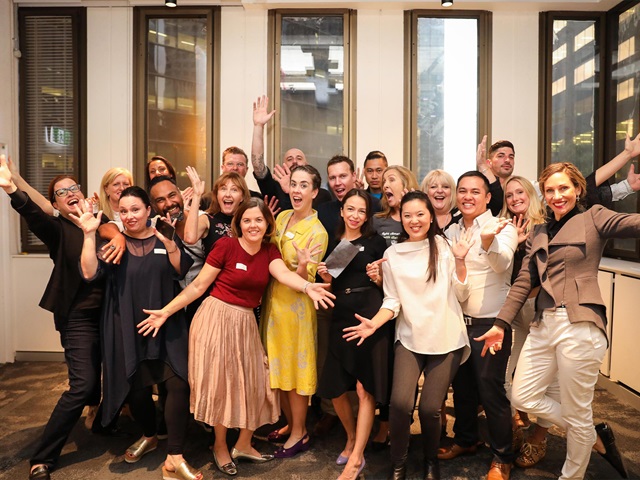 Anitra Morgana
City Business Program Manager
Applications are now closed
Program starts: Monday 1 May
Program ends: Monday 24 July
About this program
The program brings a group of 20 dedicated local business owners together to develop and nurture an entrepreneur mindset.
The program will be presented across a range of learning formats – including a 2-day in-person bootcamp, fortnightly in-person 1-day workshops, 1-to-1 coaching sessions, virtual catch-up and 'ask me anything' sessions every fortnight. Expect an average of 8 hours commitment each week.
At every session, you'll get the chance to apply your newly acquired entrepreneurial skills and knowledge directly to your business. By the end of the program, you'll have a business plan ready to grow.
Who is this program for?
The program is open to retail, hospitality, tourism and social enterprise businesses in the City of Sydney local area at the growth and scale-up stage. We're looking for motivated and ambitious local business owners who are ready to take their business to the next level. You must be focused on the future of your sector, ready to commit and searching for innovative tools and technology to grow your business. Find out more about the eligibility criteria.
Key learning outcomes
From 1 May to 24 July, this free program will equip you with the latest innovation methods, help you assess your business model and operational processes, and give you the tools to scale your business.
Program details
Over an action-packed 12 weeks, the program will upskill and inspire with bootcamps, business audits, workshops, group sessions, tailored one-to-one coaching, and online 'ask me anything' sessions. An innovation toolkit and library of resources and worksheets will help you turn theory into action.
The hybrid program will take place at Level 1, The Quantum Terminal, 1 Eddy Avenue, Haymarket plus online sessions.
There is no cost to participate in this program. Program materials will be provided.
Learn from entrepreneurial leaders and experts
We've partnered with Disruptors Co to take 20 business on a mentor-style journey and present the business innovation program. Disruptors Co is a Haymarket based digital innovation consultancy with expertise across market-led innovation strategy, digital service design and marketing.
It helps fast growing small businesses and scaleups to innovate like startups through innovation accelerator programs, incubation programs, mentoring and coaching, and business advice for planning and strategy.
Program facilitators, Gavin Heaton, Joanne Jacobs and Tracey Hamilton are experts in their field and will guide you through the program.
Program alumni
Participants join an alumni of more than 70 local businesses like Kepos Street Kitchen, Workshopped, Courtesy of the Artist and The Freedom Hub who've benefited from the program and are eager to connect. This is a unique opportunity to establish peer support among the group and develop new contacts for continued learning and business growth.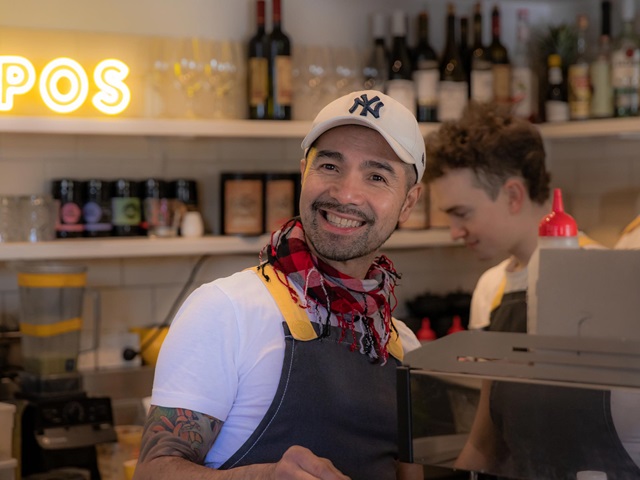 Eligibility criteria
Independent and small-to-medium-sized businesses (less than 200 employees) in retail, food and beverage or tourism sectors. For example, retailers in fashion, furniture, design, art, hair salons, cafes, bars and restaurants, tourism providers or tour operators.
Both bricks and mortar stores and online retail sites are encouraged to apply. For example, online businesses committed to establishing pop-up opportunities or bricks and mortar operations in the City of Sydney local area.
Businesses in the City of Sydney local area with a minimum 2 years operating experience, and currently at the growth/scale-up stage.
We'll also be looking for businesses who can demonstrate they are:
focused on the future of their industry and excited about the opportunities ahead
searching for innovative tools, information and technology to grow their business
bringing consciousness around sustainability practices into their business.
Take your business to the next level 
Tell us a little bit about you and your business.