Recycle household waste
We provide all households with a mixed recycling bin with a yellow lid for accepted recyclable item that are collected
Project Status:

When you need to do this

All residents of the local area can use our recycling service.

Recycling is one of the most useful ways you can help save resources and reduce waste sent to landfill.

To minimise waste and reduce the use of natural resources, we need to ensure that recyclable items and materials are put in the right bin – that's where you come in. You can help by separating recyclable material from other waste material. Whether you live in a house or an apartment, you can recycle a range of containers, paper and cardboard.
Ask a waste expert
Get answers to all your tricky questions about reducing, reusing and recycling.
What you need to do
Use your yellow lid bin correctly
What belongs in the yellow lid bin
aluminium and steel tins and cans
aerosol cans – these need to be empty
aluminium foil – scrunch into a tennis size ball before it goes in
glass bottles and jars – separate metal lids and place small ones in an empty tin
plastic soft-drink and water bottles
plastic food containers, tubs, trays and fruit punnets
juice and milk bottles
plastic containers for laundry liquid and powder, shampoo, conditioner, hand and body wash
newspapers, magazines and advertising materials – please remove plastic wrapping before adding to the bin
egg cartons
envelopes – even those with clear plastic windows
cardboard boxes including empty pizza boxes – remove any food scraps before putting them in the yellow lid bin.
What doesn't belong in the yellow lid bin
Plastic bags and soft plastics such as bread bags, biscuit and confectionery packets, frozen food, rice and pasta bags
Polystyrene such as meat trays and foam packaging
Light globes, mirrors and window glass
Crockery, drinking glasses and Pyrex
Sharps and syringes
Nappies
Tissue paper and napkins
Mixed materials – this means items that combine cardboard, metal, plastic, or foil. For example, waxed cardboard containers such as milk cartons, coffee cups or ice cream containers. Or juice tetra packs, coffee and hot chocolate containers – which usually have a cardboard body, metal base, and foil lining.
We can't take your bin if it contains unacceptable items, if the lid can't close, or there's material outside your bin unless bundled and booked as a separate pick-up.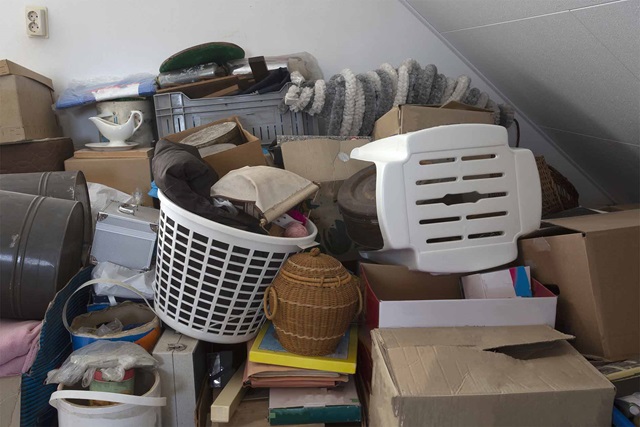 Before you start
3 handy recycling tips
Keep it loose

Place your recycling loosely in the yellow lid bin – never in plastic bags. Plastic bags jam the machinery at our sorting facility, so we can't recycle them or anything placed in them. Use a container or box to store your recyclables before putting them into your bin.

To rinse or not to rinse

No need to rinse containers before putting them in the recycling bin. They just need to be empty and dry. You might like to rinse anyway, as it keeps your recycling bin extra clean and odour-free.

Soft vs hard plastics – do the 'scrunch test'

To identify soft plastics, do the 'scrunch test'. If you can scrunch your plastic into a ball easily, it can't go in your yellow lid bin. You can recycle soft plastics along with plastic bags through the REDcycle program at participating supermarkets, or from home, simply book a power pickup with RecycleSmart. Your empty packaging will be recycled into useful new products like outdoor furniture. Hard plastic packaging that keeps its structure or bounces back when you try squashing it goes in your yellow lid recycle bin.
After you finish
Where it all goes
All materials collected are sent to a specialist recycling facility where materials are sorted for recycling. For example, paper and cardboard, glass, metals, and different types of plastics. From here, these items are reprocessed into raw materials and used to produce new products.
You might already know that paper, cardboard, steel, glass and aluminium can easily be recycled into the same type of materials or used in the production of new materials. You might not realise, however, that some plastics are transformed into outdoor furniture, plant pots and polar fleeces.
Other ways to recycle
RecycleSmart
We're partnering with RecycleSmart to make it easier for you to recycle items that can't go in the yellow lid recycling bin. The power pickup service collects items such as clothes, soft plastics, small electronics, batteries and polystyrene:
download the free RecycleSmart app onto your phone or visit the RecycleSmart website
fill a RecycleSmart bag or your own with non-bin items and book a power pickup
the RecycleSmart team will come to your doorstep or apartment building lobby and ensure your items are properly recycled – contactless service.
Subscribe for a monthly pick-up and it's completely free.
The 12-month trial began in November 2020.
Find out more about RecycleSmart.
Return and Earn
We provide kerbside recycling services to the local community. To complement these services, the NSW Government has introduced the largest litter reduction scheme in the state, Return and Earn.
The scheme started in December 2017 to help reduce the more than 160 million drink containers being littered each year. Return and Earn is part of the NSW Government's commitment to reducing litter volume in NSW by 40% by 2020.
Our residents, workers and visitors can now Return and Earn at the self-service reverse vending machine on the ground floor of the car park, behind the Kings Cross police station, 10am to 4pm, daily.
There are other collection points in our local area. Find your nearest collection point.
Questions?
All enquiries about Return and Earn can be directed to TOMRA, the network operator at [email protected] or 1800 290 691.